Regular Moab lawn care and maintenance helps property owners in Utah enjoy beautiful park-like outdoor settings.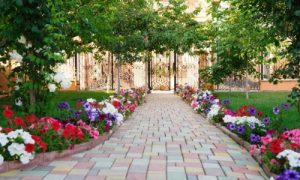 TM Premier Services performs a vital role in mowing grass, pruning branches, weeding, edging, collecting leaves, fertilizing lawns, maintaining sprinkler equipment, planting trees, and safeguarding flowers and other plants against insect infestations and diseases. As a leading Moab landscaping firm, TM Premier Services furnishes a full spectrum of services. Obtaining comprehensive Moab lawn service helps maintain local property values; it helps commercial and residential premises remain attractive.
The Charm of a Lush, Healthy Lawn
To fully appreciate the importance of Moab yard care in this community, simply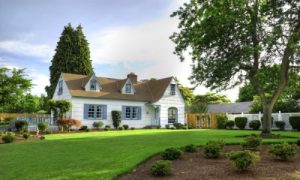 compare the appearances of untended versus well-maintained locations. An overgrown, poorly cared for lawn quickly sprouts crab grass and other weeds. It may display dry brownish-yellow patches and unsightly ant hills. By contrast, sites which receive periodic Moab lawn care/maintenance supply eye-catching allure.
Most busy people prefer to obtain Moab lawn service at regular intervals in order to help display real estate in a welcoming condition. TM Premier Services supplies ongoing Moab yard care throughout the year. This service contributes to the charm of this community in a powerful way!
Providing Commercial and Residential Moab Lawn Care/Maintenance
Commercial enterprises in particular benefit by requesting knowledgeable Moab lawn care during every season of the year. Although these properties often do not include extensive lawns, the public pays especially close attention to the exteriors of service businesses. Allowing weeds to invade the grass or bushes and trees to occlude windows quickly reduces the number of customers interested in patronizing most establishments!
TM Premier Services furnishes superb Moab landscaping assistance. As a full-service company, the firm helps other businesses showcase commercial real estate to its best advantage. TM Premier Services also helps maintain residential lawns and gardens in an appealing, stylish condition. Contact us today to get started.

Please don't hesitate to contact us. We are happy to answer any of your questions! Our business hours are 7am-8pm Monday through Friday and 9am-5pm Saturday.